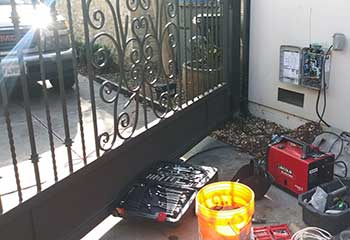 Gate Opener Installation
Customer Issue: Mrs. Roy felt that the swing driveway gate of her company would benefit from having an automatic opener, rather than needing people to open it manually or have to leave it open throughout the day.
Our Solution: Mrs. Roy chose an Elite CSW200-101LUL for its durability and longevity out of the various options for openers that our professionals discussed with her. This would make sure that it would last the busy in and out workload of her business. We assembled and installed it for her right away.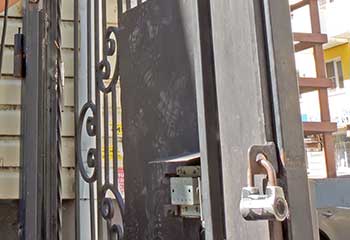 Iron Gate Repair
Customer Issue: Mrs. Cook found that her iron sliding driveway gate had trouble moving as smoothly as before, so she reached out to us for assistance.
Our Solution: Our team looked over the entire system carefully, and after some testing found that rusting caused the door to struggle to slip along the track as it's supposed to. We completed repairs to the rusted bars of the gate itself, and replaced the track as well, due to it being too severely damaged to be repaired simply.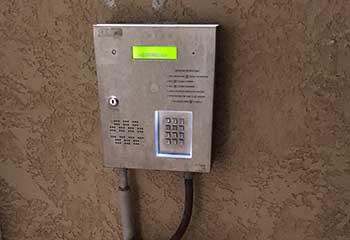 Gate Intercom Installation
Customer Issue: Ms. Ortiz wanted to simplify communication for her business' driveway gate by having an intercom system put in. That way, she would be able to speak with delivery people and otherwise easily.
Our Solution: After we discussed different options of intercom systems for Ms. Ortiz's gate, she decided that an Elite EL25 would be perfect for her needs thanks to its adaptability to add in various features, such as a card reader. Our experts installed it to the gate and set it up for her right away.